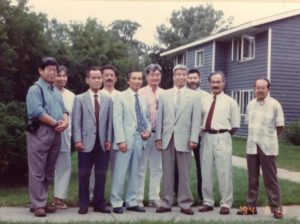 By Liese Klein, New Haven Aikikai
As we approach the publication date of "The Life-Giving Sword: Kazuo Chiba's Life in Aikido," I'd like highlight one important facet of the book – it's not just about Chiba Sensei. At close to 400 pages, this book attempts to profile an entire generation of Aikido pioneers. These are the young Japanese men who left Hombu Dojo in the 1960s under the direction of Kisshomaru Ueshiba to heed O-Sensei's call to build "bridges across the ocean" and bring Aikido to the West.
Using Chiba Sensei's writings, historic materials and in-person interviews where possible, I've attempted to profile many of these men and tell their stories of struggle and triumph in Europe, the U.K. and the Americas.
The book also explores the foundational role of several of Chiba Sensei's most important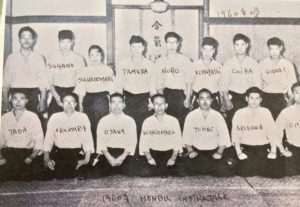 sempai: Koichi Tohei, Morihiro Saito and Mutsuro Nakazono, along with influential teachers like Tadashi Abe, Kenshiro Abbe, Sadateru Arikawa, Kisaburo Osawa, Seigo Yamaguchi and Hiroshi Tada. These men, along with Kisshomaru Ueshiba, shaped the Aikido and careers of Chiba Sensei's generation and continue to influence many across the Aikido world.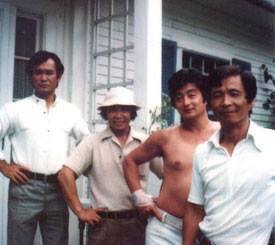 Life as a direct student of O-Sensei at both Hombu Dojo and Iwama is also explored in-depth in a section on the early careers of the post-war generation. Throughout the narrative, several of Chiba Sensei's close colleagues, especially Yoshimitsu Yamada, Mitsunari Kanai and Nobuyoshi Tamura, are discussed in detail as they developed their own dojos, organizations and teaching styles. As far as I know, this is the first full-length treatment of this period of Aikido history.
Sign up now to reserve a first-edition copy of "The Life-Giving Sword: Kazuo Chiba's Life in Aikido." You will be notified as soon as copies are ready for sale and directed to an online purchasing page.
(Active Birankai North America members will be notified automatically, but if you want more than one copy, please submit the form below.)