By Alexander V. Gheorghiu, Ei Mei Kan
Reader, please stop. Stop thinking about this piece, how strange the story that follows is, or how good or bad this experience may have been. It is not what you think, it couldn't be, as I will try to make clear.
I went to Sesshin, a five-day boot camp of zazen, and I cannot tell you that story. I resented this platitude when Mooney Sensei gave it to me, but now I understand why he did, and I remain eternally grateful to him. However, I will describe something of my journey. Not so that you may understand what Sesshin is like (I already said that I cannot tell you that story), indeed this article is not even for you, and it is not for me.
At the end of September 2017, I completed a one-month uchi deshi program at Ei Mei Kan, with the final week in an intensive seminar. After a busy, and hard summer, the day I finally left the dojo I had a long conversation with Sensei about everything I had been through in the preceding period – intercontinental travelling, three summer school in one month, being uchi deshi, the intensive seminar etc. At the end I found myself saying that I wanted to go on Sesshin. Sensei barely responded, he took a deep pause and then said simply 'Look for Genjo.' What on earth is a Genjo?
From this to boarding the airplane out of Birmingham International Airport, the only other remarks I received was that it would be the hardest thing I ever did… actually, there was one magnificent piece of advice which I now whole heatedly pass on to you: whenever in doubt, just bow.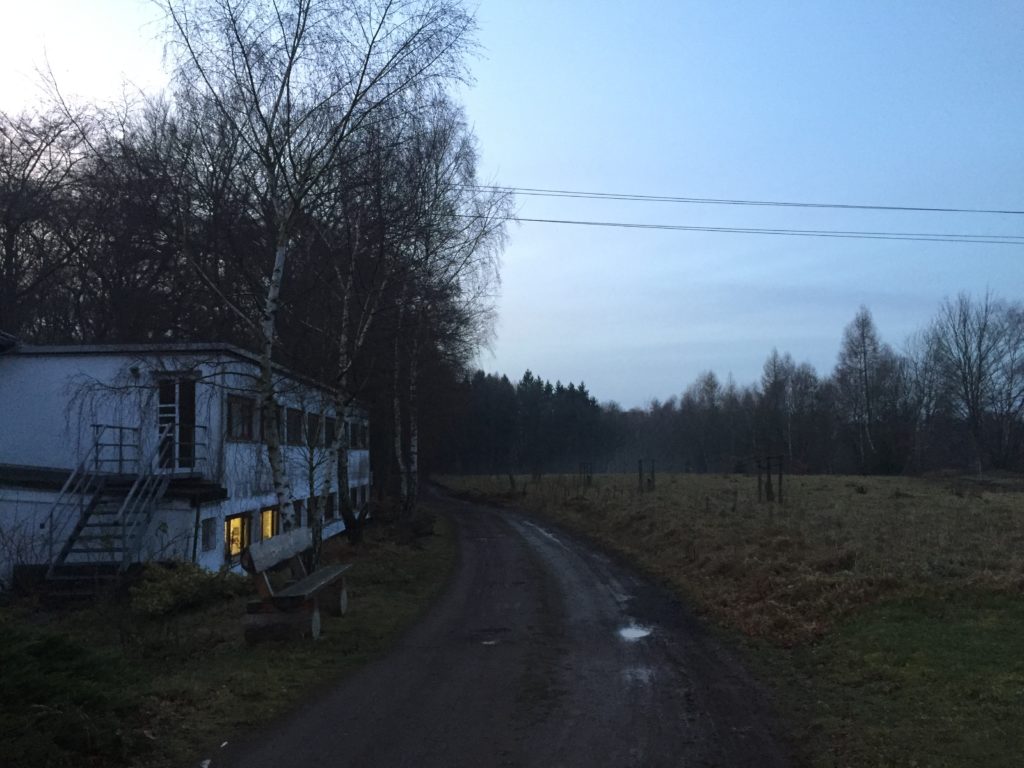 On the 21st of February 2018 I landed in Bonn, Germany, with two names in mind: Monika and Genjo. Out of the airport I took a taxi towards the city, the driver was an active supporter of Golden Dawn, the nationalist fascist party of Greece. He was in his 50s and lived his whole life as an immigrant in Germany, but somehow had the Greek air about him. If not the irony of his immigration status, I found him entertaining in the way he declared everything 'Unbelievable!' in that way only southern Europeans can. It was already dark outside.
In the city I found the restaurant Monika had emailed me, a Pizza place called 'Amigo' – let me observe here that 'Amigo' is Spanish, not Italian, but I digress. I Continue reading "For Whom the Bell Rings"