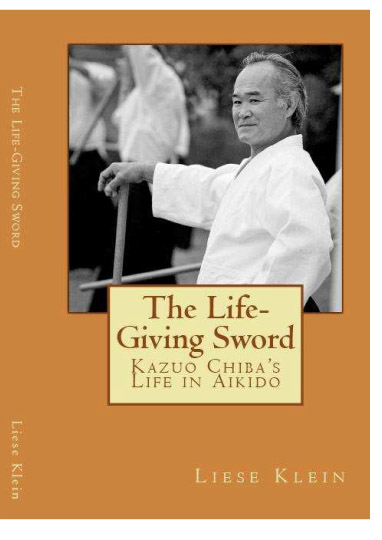 The book about Chiba Sensei's life is almost ready! We are in the final stages of the publication process after two years of work. The book is nearly 400 pages long and incorporates information from dozens of in-person interviews along with Chiba Sensei's entire body of published writings, plus the work of excellent Aikido historians like the late Stanley Pranin and translator Christopher Li. Thanks to everyone who helped bring this project to fruition and especially to the Chiba family, who have been generous with their time and support.
Sign up now to reserve a copy of the hardcover first edition, which we are pricing at $40. Please indicate how many copies you would like to reserve — we are anticipating the finished book to be available for distribution starting on July 20 at Birankai Aikido Summer Camp in Tacoma, Wash. Quantities will be limited and paperback, ebook and Amazon distribution are not planned for the immediate future.
Two more questions: Let us know if you would be interested in an audio podcast incorporating some of the interview and other material we have gathered.  In addition, we want to know if people are interested in a visit to their dojos by author Liese Klein, who can answer questions about the book and the research process.
Please fill out the form below by July 1 to reserve a copy of "The Life-Giving Sword"; you will be contacted via email when the book  is ready for purchase. (You should receive an email back right away requiring a click to confirm your signup: Gmail users should check the "Promotions" folder in their inbox for the confirmation and be sure to click or you won't be signed up!)
Sign up to reserve copies of "The Life-Giving Sword" here: