At Birankai North America's annual Summer Camp this year, Julian Frost, North County Aikikai, kicked off an Instagram photo contest. The contest was advertised as "Your Best Summer Camp Shot".
The rules were one photo per day, per entrant. It didn't have to be an action shot, but something that captured the spirit and fun of Camp.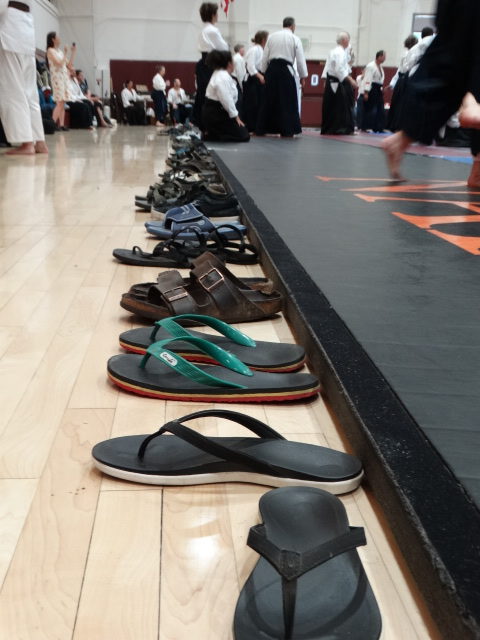 Winning entries, and some runner-up photos were published on the Birankai Summer Camp Instagram feed (#birankaisc) and the Birankai Summer Camp Facebook page. Julian Frost ran and judged the contest, along with Joanne Fogel, who provided the daily prize… a ticket to the camp raffle.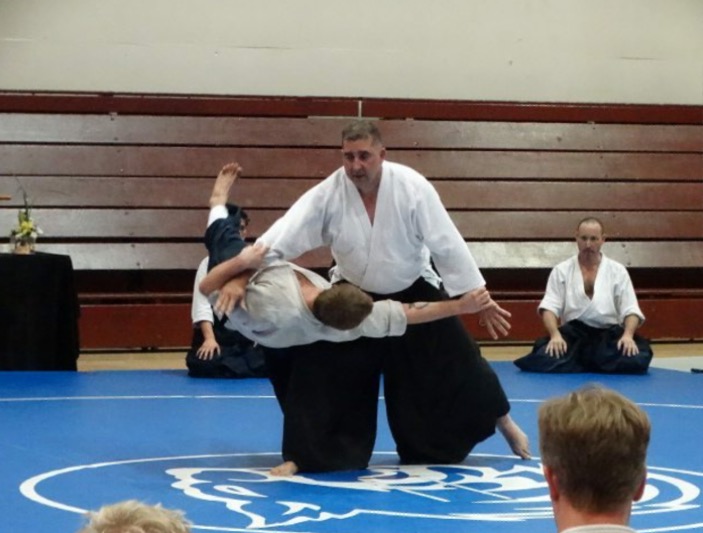 This was Wednesday's winning photo, taken during the first night's opening class with Alex Peterson Sensei, Summit Aikikai. Uke: Jake Davis, Sonoran Aikikai. Congratulations to Suzanne Gonzales-Webb!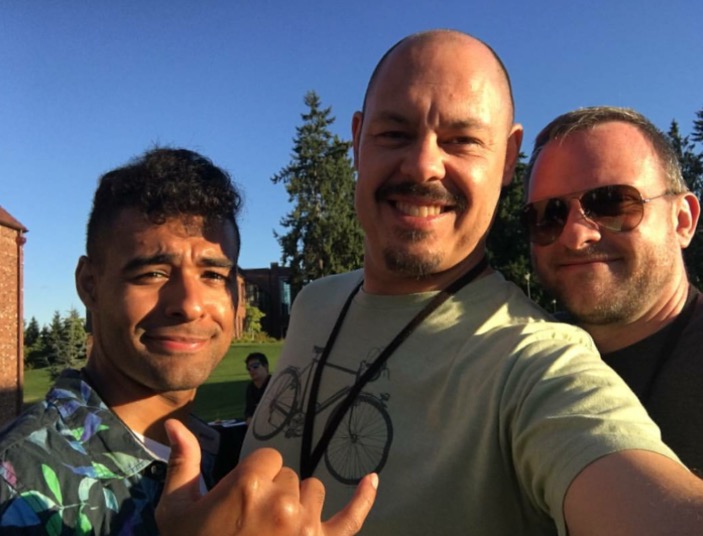 Winner of Thursday's Best Picture… Ganapatiye Sivaji, Chris Poe, and Adam Bowlds, all from Aikido Daiwa. Congratulations Chris Poe! He had tagged it #sexymofos. Not sure we can argue with that!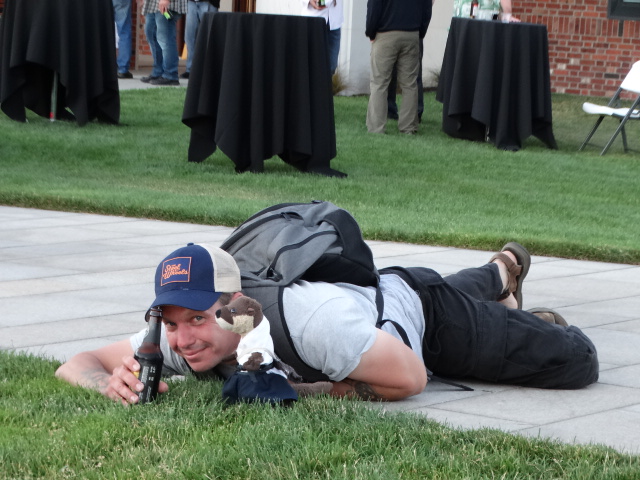 Thursday the honorable mention goes to Suzanne Gonzales-Webb, who actually won the contest the day before. Brian Keaney, Green River Aikikai, with Paddy the otter. Can't help it, we're suckers for otters!
Friday night Tai no Henko at Engine House No. 9, wins Friday's best picture for David Pedowitz. Congratulations!
Uke: Hideki Okuda, Aikido Daiwa.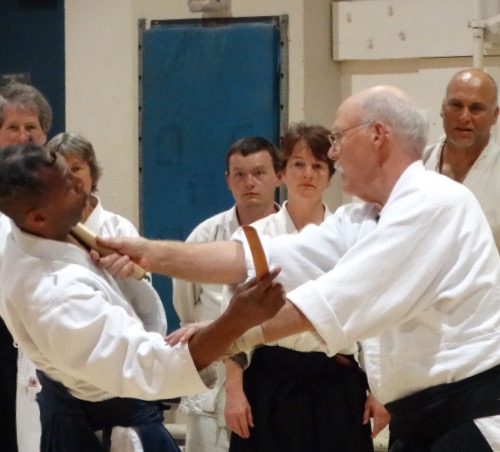 Saturday's best picture of the Birankai Summer Camp 2017… Suzanne Gonzales-Webb again! Nage: Darrell Bluhm Shihan, Siskiyou Aikikai. Uke: Archie Champion Shihan, Central Coast Aikikai.
Other excellent entries included the following submissions: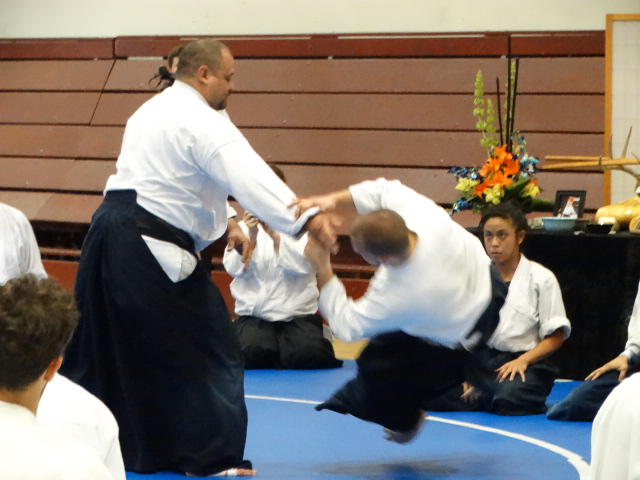 JD Sandoval Sensei, Hayward Aikikai, one of the camp's core instructors. Uke: Chris Wagner, Logan Square Aikikai.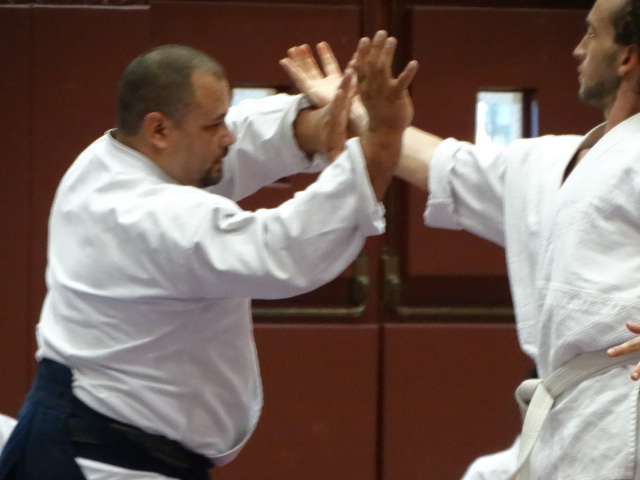 Uke: Bryce Walker, North County Aikikai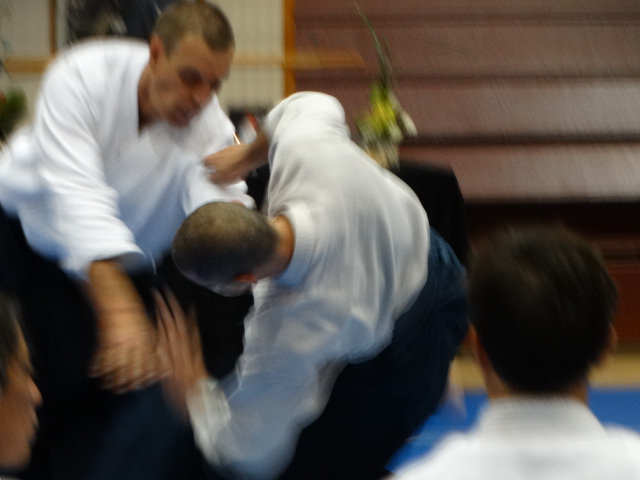 Dennis Belt Shihan, Ventura Aikikai! Another camp core instructor. Uke: Chris Wagner, Logan Square Aikikai.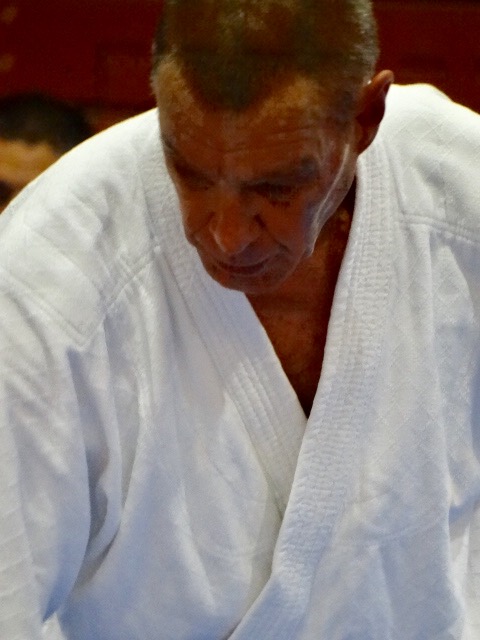 Zanshin!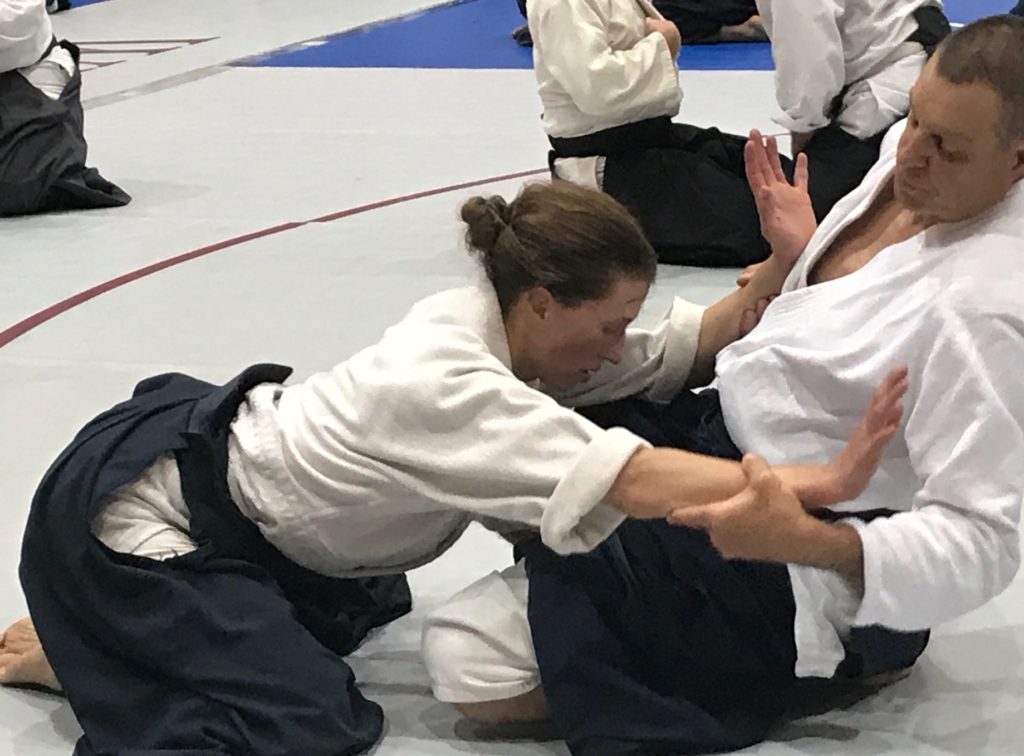 Nage: Kortney Barber, Brooklyn Aikikai. Uke: Dennis Belt Shihan, Ventura Aikikai!
Rat batting practice! Accuracy and fine technique from Carole Gifford!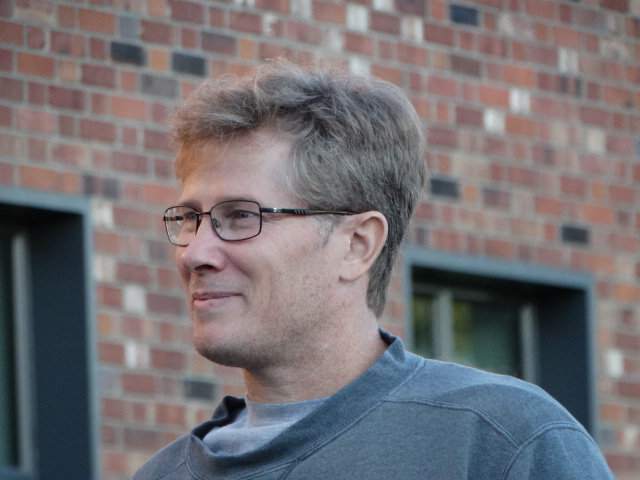 John Brinsley Sensei, Aikido Daiwa, watching rat batting practice.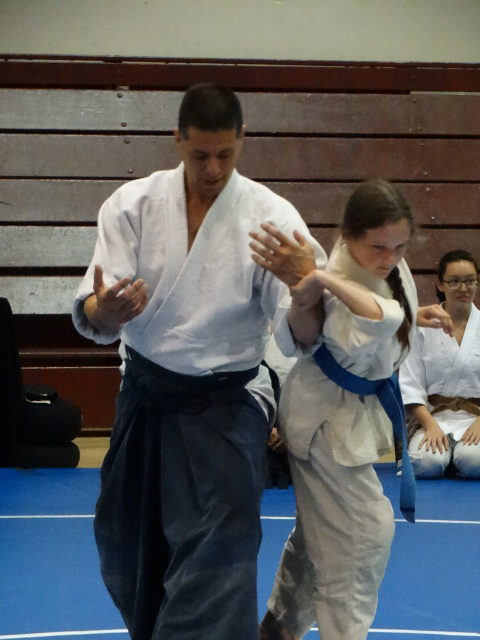 Nage: Frank Apodaca Shihan, Deep River Aikikai. Uke: Iris Vandevorst, Grass Valley Aikikai.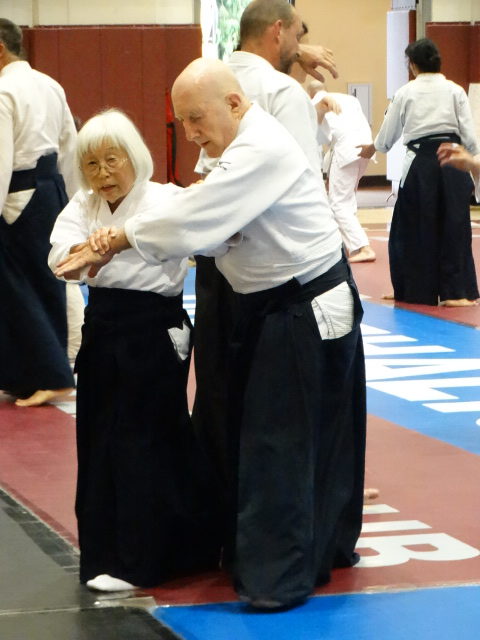 Nage: Gloria Nomura Shihan, Aikido Institute of San Francisco.
Uke: Leonard Schwartz.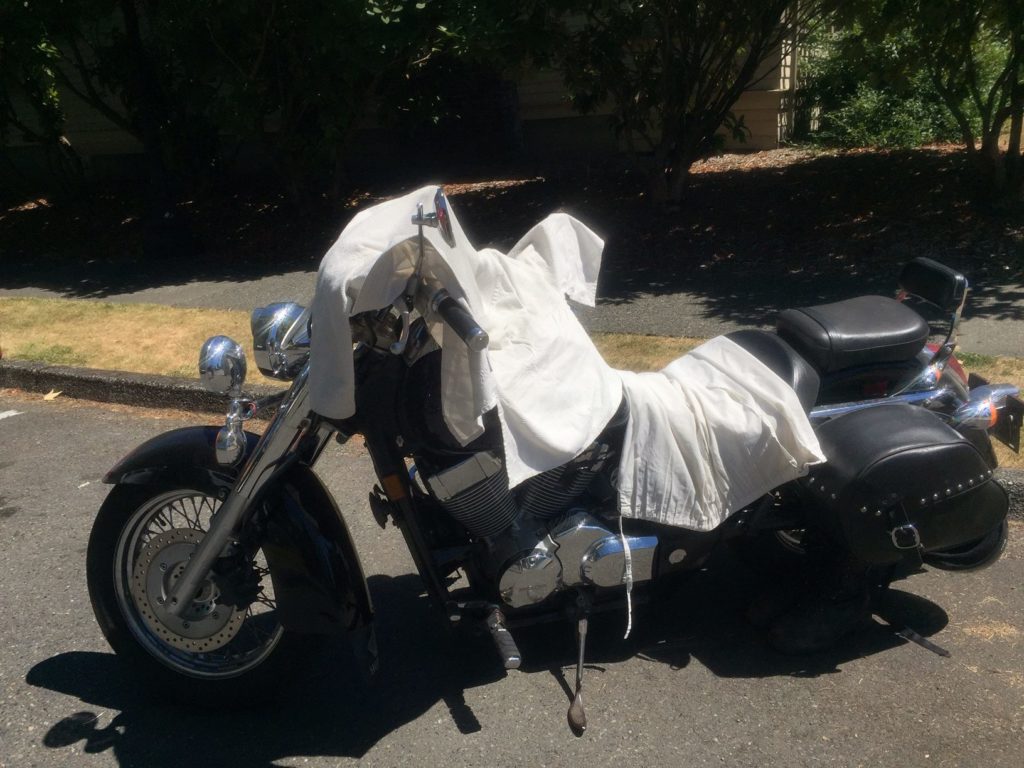 Easy Rider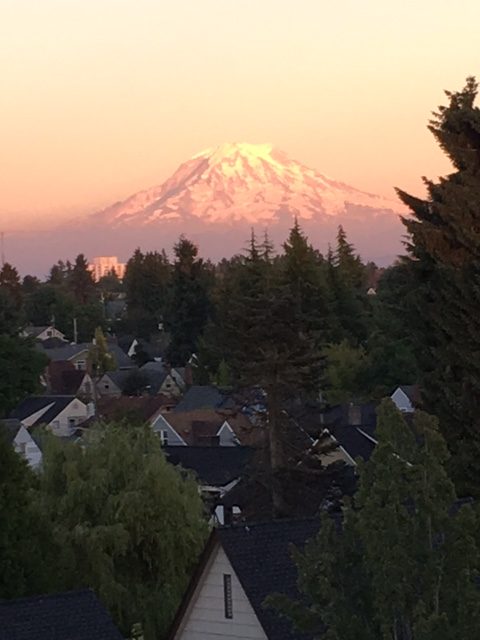 Goodbye University of Puget Sound, goodbye majestic Mt. Ranier. We will see you again next year, July 20th – July 25th, 2018. Until we meet again.
Thank you to everyone who sent in entries, and especially Suzanne Gonzales-Webb, photographer extraordinaire!