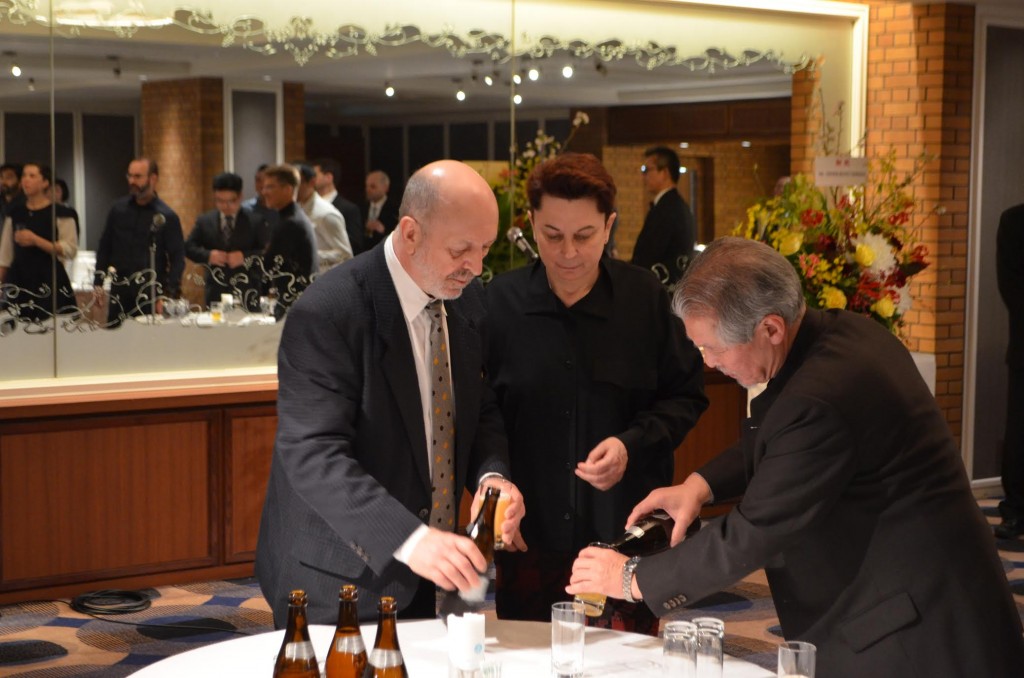 By A. G. Peterson, Summit Aikikai
Birankai North America President
TOKYO – A group of Birankai North America teachers arrived in Japan last week for a visit with a two-fold purpose.
First, we planned to attend the celebration of the promotion of Didier Boyet Shihan to 7th dan. This joyful event, which took place on Sunday, honored the training and achievements of a longtime student of Chiba Sensei, a wonderful teacher and a very close friend of Birankai.
Hosted by Miyamoto Sensei of Hombu Dojo, the celebration was held in a large ballroom with many students, teachers and friends from around the world. We shared in the memories of Boyet Sensei's many years of adventurous training with Chiba Sensei and many of the other legends of Aikido. Representing Birankai North America, our group also had the opportunity to publicly honor Boyet Sensei's generosity and success.
As I mentioned in my remarks, just as France was the first friend of the United States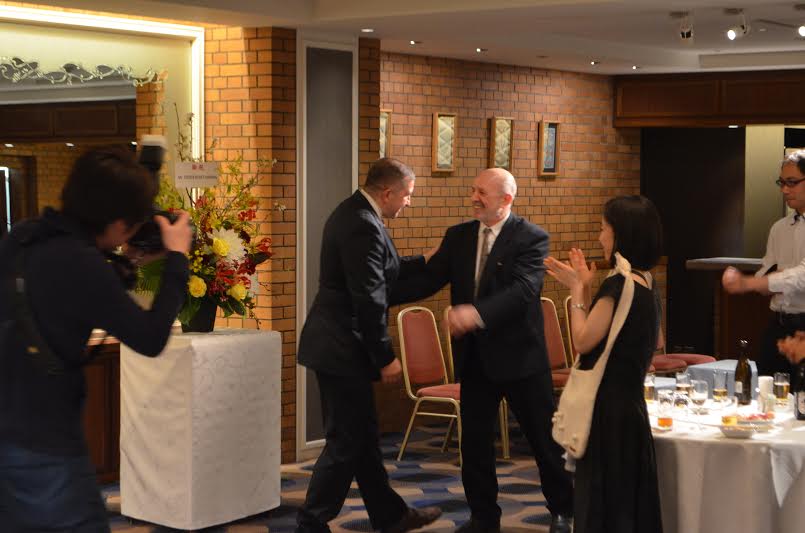 when our nation was born, Boyet Sensei has been the first friend of Birankai North America. His acerbic wit and Gallic pride have always been balanced by his incredible generosity and shared knowledge. Whenever Birankai N. A. teachers or students have needed assistance, advice or support, whether in their training or travels to Japan, Boyet Shihan has unselfishly responded. The evening was a joyful celebration of a committed martial artist. We anticipate many future years of mutual connection and support with this beloved teacher.
Our second purpose, albeit somber, was to visit and honor the resting place of our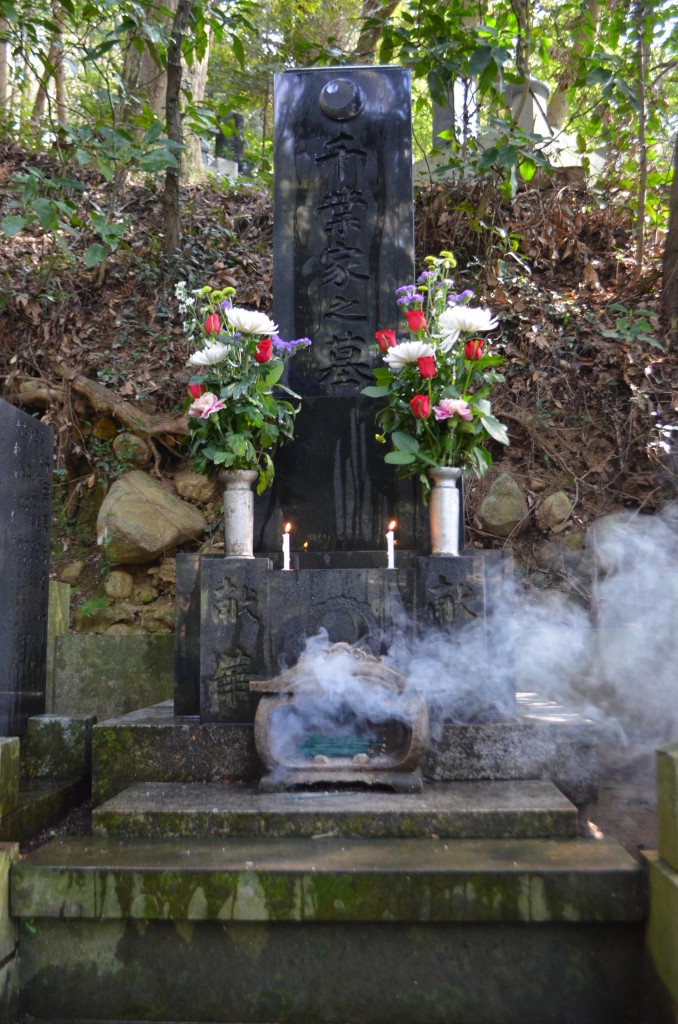 founder, T. K. Chiba Sensei. Guided by Boyet Sensei, senior teachers of Birankai N. A. were able to quietly attend to and gently honor the resting place of Sensei. It was a beautiful, cool, sunny spring day with cherry blossoms beginning their bloom. The temple and grounds were slowly awakening to spring with flowers, calling birds and the laughter of children.
Teachers and students together, quietly cleaning and honoring the family gravesite, paying respects at the shrine and then sharing tea and memories together with the attending monk (the son of a long-time dear friend of Sensei). It was a melancholy pilgrimage steeped in compassionate remembrance and renewed devotion to the training we each share. We hope that all of Sensei's students may have such an opportunity.
While our trip will continue, these moments highlight the community that our training has forged. We hope you enjoy the photos and look forward to training with each of you very soon at Summer Camp in Queens, New York. See you on the mat!