Darrell Bluhm, Founder and Chief Instructor, Siskiyou Aikikai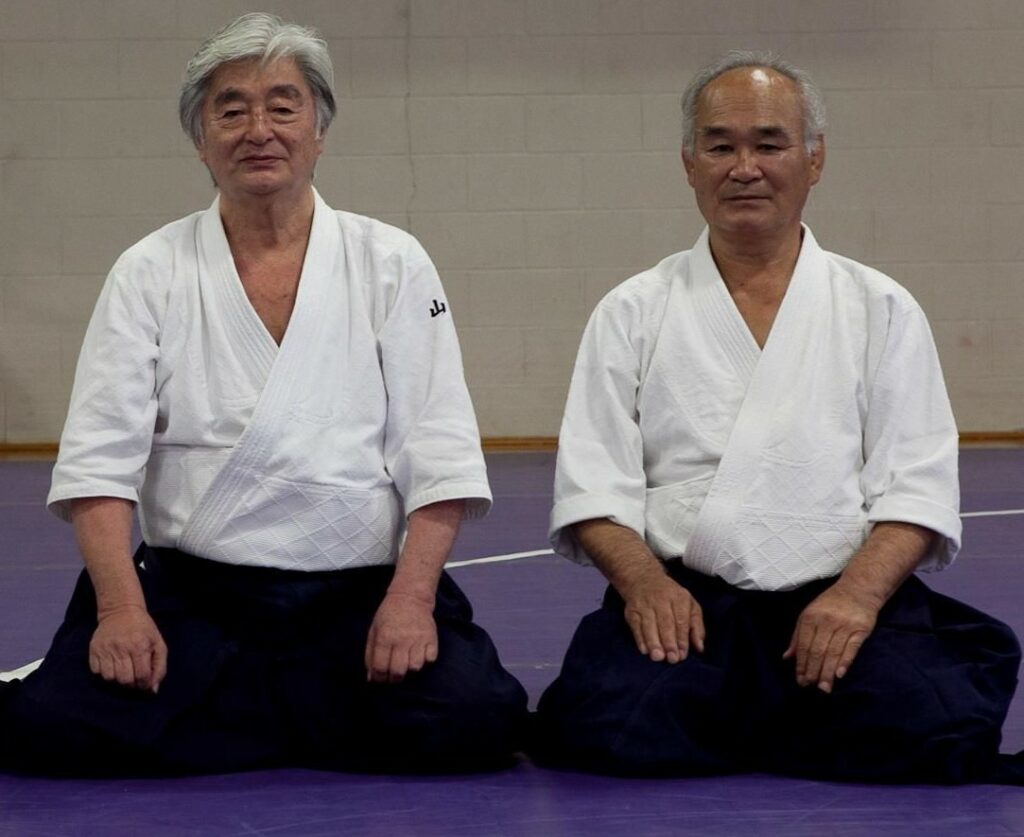 Please also visit Aikido Journal for Josh Gold's Spring 2022 interview with Yamada Sensei.
The recent passing of Yamada Sensei marks the end of an incredible era of Aikido in America. Yamada Sensei was the first of a wave of Japanese Aikido pioneer instructors to establish themselves in America. He was one of the last remaining of those pioneers and arguably the most impactful, proving to be an extraordinary ambassador for our art for nearly 60 years.
I first met Yamada Sensei in 1973, while I was training with Saito Sensei in Iwama, Japan. Yamada Sensei was visiting Japan with a group of students. A stop in Iwama, O-Sensei's long-time home and home of the Aiki Shrine, was essential. While that first encounter was brief, it's one I still remember, largely because I found Yamada Sensei to be disarmingly charming.
Over the course of the next few years, I encountered Yamada Sensei at various seminars, and was always charmed by his friendliness and openness. However, during the late 1970s, most of what I heard on the west coast regarding Yamada Sensei was resentment on the part of the local American Aikido teachers, including my own, because the organization he co-founded and headed, the United States Aikido Federation (USAF) was the only organization in the United States to be recognized by Hombu Dojo. Dan ranks could be processed only through the USAF, and all US based instructors who wanted to have their students' ranks registered with Hombu had to be members of the USAF. (It was known as the "one country, one organization" rule. Interestingly, it was Chiba Sensei, after his arrival in the US, who was instrumental in persuading Hombu Dojo to abandon that policy, and agree to recognize multiple organizations within a country.)
In October 1980, Yamada Sensei brought Chiba Sensei to visit San Diego, as a possible place for Chiba Sensei to settle and establish a dojo. As it happened, I was designated to pick the two of them up at LAX and be the tour guide for the day. Yamada Sensei was thus the person who first introduced me to Chiba Sensei, for which I shall be eternally grateful. Yamada Sensei did almost all the talking during the day. Chiba Sensei didn't speak with me until the evening, when I sat to drink with him at the bar in Hanalei Hotel, where they were both staying. The difference in personality between Yamada Sensei and Chiba Sensei was quite striking. Yamada Sensei's warmth and friendliness put me at ease — Chiba Sensei's quiet intensity, not so much. One thing became clear to me during that day (and was confirmed with further conversations with Chiba Sensei), without Yamada Sensei's efforts to bring Chiba Sensei to the US, convincing both Chiba Sensei and the leadership of Hombu Dojo that it was a good idea, it would not have happened. We in Birankai owe Yamada Sensei a special debt of appreciation for his striving on behalf of our teacher and our community.
Although my exposure to Yamada Sensei's teaching was limited, there were numerous occasions where he most graciously offered me his personal support. As an early example, during the first year Chiba Sensei was in San Diego, while I was teaching a class, Yamada Sensei showed up at the dojo, by himself. He sat to observe my class. I was nidan at the time, and was extremely intimidated by Yamada Sensei's presence, yet following the class he chose to give me only positive feedback and encouragement. The last time I saw him was at the BNA summer camp in 2016 in St John's University in New York, his home ground. We taught classes back-to-back. I trained in his class, and he watched my class. It was 35 years later than the first time he watched me teach and I was just as intimidated and again, he offered only positive feedback.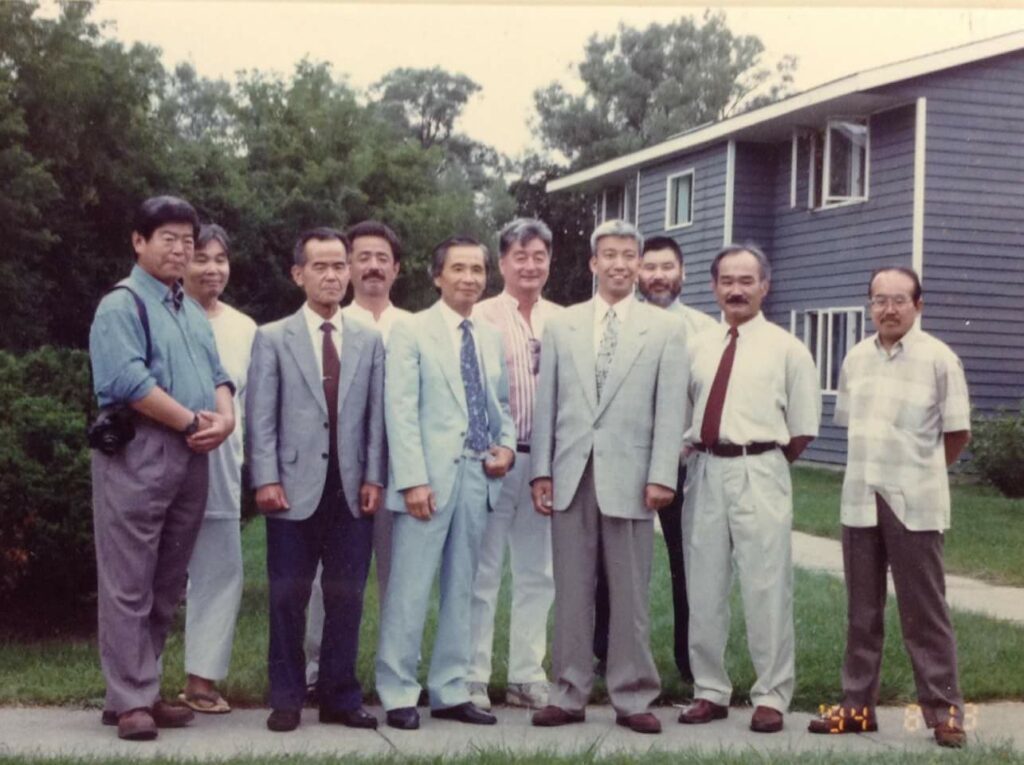 I started with the comment, Yamada Sensei's passing marked the end of an era for Aikido in America. He, Kanai Sensei and Chiba Sensei and other Japanese Shihan have laid a foundation for the development and growth of Aikido in this country and beyond. It is now our and our students' responsibility to apply the same passion, commitment and expertise demonstrated by our teachers, now gone, to sustain and advance our art into the future. 
Darrell Bluhm
January 2023
Ashland OR