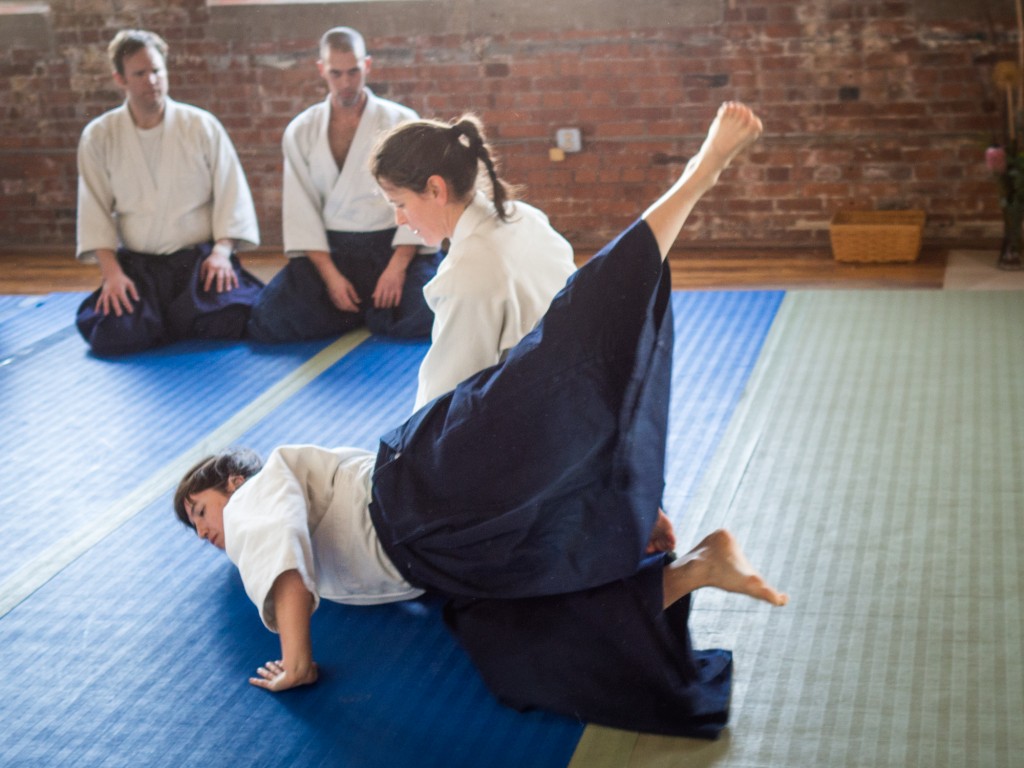 Kate Savoca Sensei of Brooklyn Aikikai visited Fire Horse Aikido this past weekend for her first solo seminar. The powerful, precise and confident Aikido we saw on the mat Saturday was inspiring to all. The mat was packed and the energy was high.
Dojos represented included Fire Horse Aikido, Brooklyn Aikikai, Bucks County Aikido, Rhode Island Aikikai, Copper Mountain Aikido, Valley Aikido, Connecticut Aikikai and Aiki Farms, among others.
For me, seeing Kate Savoca Sensei's prowess as a teacher was especially rewarding because I remember her as a beginner at the first incarnation of Brooklyn Aikikai, at the Albee School of Dance in Carroll Gardens. We would troupe up the stairs before class (past a picture of Marisa Tomei as a young ballerina there in the 1970s), lay down some velcro mats, and try not to collapse the rickety building while taking ukemi for Robert Savoca Sensei. Watching the walls shake while thinking about the "flexible" building codes of Brooklyn in bygone eras added an invigorating frisson of danger to the practice!
Kate's intensity was striking then and throughout her subsequent years of serious training. She has become an outstanding teacher. There is something special about seeing a student of a fellow San Diego kenshusei come into her own and embody Chiba Sensei's Aikido. I look forward to seeing many more up-and-coming teachers in future years!
Liese Klein