Coryl Crane, Birankai Senior Council Member and Chief Instructor, North County Aikikai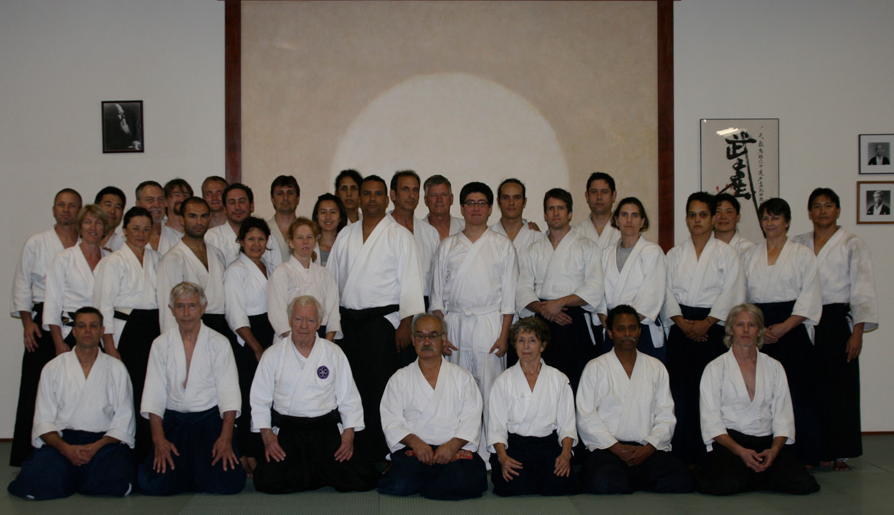 To throw oneself into the extraordinary having isolated oneself from the lifestyle so long ago adopted. – Chiba Sensei in an article on Sesshin.
Dear Sensei, every year since you passed, I think about what it meant to train with you and how that relationship changed my life.
As a teacher, you gave yourself fully to every encounter with your students. You would walk onto a mat full of students, and the power of your intention spoke to each one of us. From the beginning, my personal encounters with you were often fearful because inevitably I found myself in a place I had never been before; but the more I opened up the more I let you in, and the more I gave you the more you gave back to me. When you worked with me, we were the only two entities in the world at that moment.
There were truly painful times along the way that took time to heal or to understand – after all you were as human as I and as prone to errors of judgement. Yet through it all, in your own way, you always respected us as part of the one human race.
You were a profound thinker and your grasp of the English language enriched your vision for us. You saw Aikido through many lenses and articulated them in depth and often poetically. You could describe the movement of Aikido as a brushstroke on rice paper, or as the physics of body movement extending from the spine. And when we were ready, you made real the martial edge between life and death. Aikido was always an art form within a martial context for me.
You expressed an Aikido for each one of us, if we could see it. For me, as a woman and an artist, you made it beautiful as well as powerful. Because of you, I threw myself into the extraordinary and stepped away from the lifestyle I was born into. I am eternally grateful for your teaching.
Coryl Crane
Learn more about Chiba Sensei's life in Aikido with Power and Grace – Portrait of a Master: T.K. Chiba