From the desk of Mark Goudsblom Aikido Takayama
My name is Mark Goudsblom and I am the Medical Director for Birankai North America. It is a great honor to be able to provide the medical support for our organization. Many of you know me from the first aid table at Summer Camp.
I am a member of Aikido Takayama, and have been Birankai North America's Medical Director since 2014. Many Aikido students have expressed a desire for information about injury prevention and treatment. Therefore I am beginning a series of medical articles and will publish them regularly here on Biran Online.
I am a Registered Nurse with just over 25 years of experience, predominantly in Critical Care and Emergency Care but I also have my standard first aid, level 1 (its important to understand the basics 😃). The last decade of my career has been in administrative roles. I have other experiences in supporting the medical needs of large organizations, most recently the 2014 BC Winter Games (an amateur athlete event supporting 2200 young athletes from the ages of 8-19, in British Columbia, Canada). As the co-chair for the medical venues, I was responsible for organizing the first aid response in the sports venues and the medical clinics.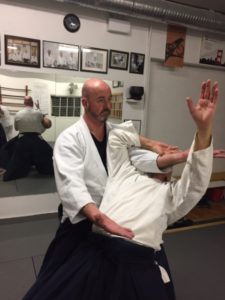 In general, our vigorous training is done fairly safely. Insurance companies regard us as low risk in comparison to other sports. However, as all Aikido practitioners know, such vigorous exercise is taxing on the body and from time to time, there are injuries.
This new medical series will, over time, attempt to address injuries both large and small, and the many ways to prevent and treat them. If there is a topic that interests you, or if you have found helpful information that you would like to share, please make a comment here, or contact me at mark.goudsblom@me.com. I would like this series to be inclusive of alternative therapies in addition to western sports medicine.
I have gotten to know many Aikidoists at previous Summer Camps and have enjoyed supporting the medical venue these last 3 years. Besides this, we've done some work on updating our first response guideline and registration requirements at Summer Camp for those with pre-existing medical conditions to make it easier for folks to let us know if they have any health issues before going on the mats. In addition, the Medical Director can write and share valuable medical news, information, or articles that will help chief instructors and many others feel more comfortable around medical concerns, for example in the case of head injuries.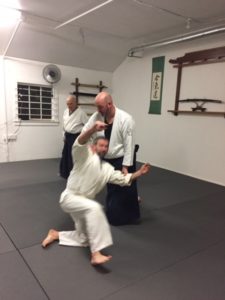 My first few posts will concern head injuries and concussions. It is one of the most serious injuries that an Aikido student can sustain. Although rare, concussions can happen on the mat and all practitioners need to know what to do in the event that a head injury occurs.
Please take advantage of this blog format and use the comment box for comments and questions. Train safe and see you on the mats.
I train under Sensei Charles Aarons, Chief Instructor at Aikido Takayama in Mission, BC, Canada and have cultivated a great love for the art. I hope to meet many of you (on the mat) as I support the Medical Directorate of Birankai North America.
With great appreciation,
Mark Goudsblom