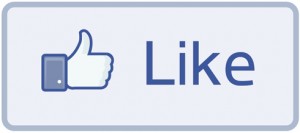 Facebook is more than cute cat photos and status updates — you can help support your local Birankai dojo as well. Facebook activity helps promote small businesses like Aikido dojos and helps our worldwide community stay in touch.
If you have a dojo and haven't taken the plunge yet, here are Facebook's guidelines on to get your page started.
If you're already on Facebook, take the time to "like" our dojos if you haven't already (just click on the 'like button). Also don't be shy about leaving notes of support or thanks after seminars and other events — some of us don't update our pages as much as we should!
Here are some Facebook pages to get you started:
Aikido Institute of San Francisco
See you on Facebook!