By Haryo Shridhar, Brooklyn Aikikai
I practice Aikido because it is my path. This is not what I would have said five and a half years ago when I started.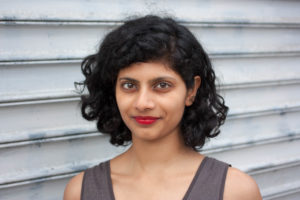 When I started Aikido, I had no idea what it was. I had just moved to New York City from living in India and London, and was starting life over on my own. After about 22 years of dancing, I had decided to stop. I had studied one year of Indian martial arts while in Bangalore and knew that I wanted to train in a martial practice. I did not know why. It was like I was in a pitch black room and was following a simpler, more basic sense than sight. My friend said, "You should check out aikido, I think you would like it." Watching class, I knew within a few seconds that I would like Savoca Sensei to be my teacher. In a way, as much as I found Aikido, I think it also found me.
Recently, I have been thinking about my previous dance training and Aikido. I have been asking myself why I decided to stop dancing and why I have made a commitment within myself to Aikido. The initial answer that came up was too easy. "Dance was heavily related to my married life and I wanted to leave that behind." That wasn't it. While I loved dancing, I felt boxed in by ideas of how I Continue reading "Why I Practice Aikido"