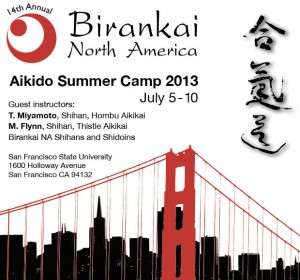 We're meeting in San Francisco this week starting Friday for Birankai North America Summer Camp — see you there!
All dojos and Birankai members will be getting print copies of our latest Biran newsletter, including a never-before-published letter from Chiba Sensei on the topic of failing a promotion test and some excellent essays and seminar reports.
Watch this space for updates to the print newsletter and supplemental videos and photos, along with regular updates from Camp. See you in SF!